Today iolls nak share some tips dekat korang ni haa. Tentang eksesais atau in English, EXERCISE a.k.a WORK OUT. Dah masuk tahun baru 2014 nih, kenalah ada azam baru, impian baru, and one of them adalah nak body solid molid macam Hourglass kat bawah ni haa~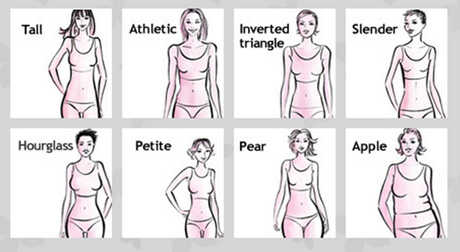 Tapi tapi dan TAPI..ramai yang nak badan cantik tapi taknak workout..malas nak bersenam..antara sebabnya macam kat bawah ni ha..
Why we don't exercise
"I don't have enough time to exercise."
Even short low-impact intervals of exercise can act as a powerful tool to supercharge your health. If you have time for a 15-minute walk with the dog, your body will thank you in many ways.
"Exercise is too difficult and painful."
Consider "no pain, no gain" the old fashioned way of thinking about exercise. Exercise doesn't have to hurt to be incredibly effective. You don't have to push yourself to the limit to get results. You can build your strength and fitness by walking, swimming, even playing golf or cleaning the house.
"I'm too tired to exercise."
Regular exercise is a powerful pick-me-up that can significantly reduce fatigue and make you feel much more energetic. If you're feeling tired, try taking a brisk walk or dancing to your favorite music and see how much better you feel afterwards.
"I'm too old to start exercising," "I'm too fat," or "My health isn't good enough."
It's never too late to start building your strength and physical fitness, even if you're a senior or a self-confessed couch potato who has never exercised before. And exercise is a proven treatment for many diseases—from diabetes to arthritis. Very few health or weight problems make exercise out of the question, so talk to your doctor about a safe routine for you.
"I'm not athletic."
Do you hide your head when the tennis ball approaches? Are you stumped at the difference between a foul ball and a free throw? Join the ranks. Don't worry if you're not sporty or ultra-coordinated. Instead, find an activity like walking, jogging, or yoga that makes you feel good to be in your body.
"Exercise is boring."
Sure, pounding on a treadmill for an hour may not be everyone's idea of a good time. But not all exercise has to be boring; just about everyone can find a physical activity they enjoy. Try playing ping-pong (table tennis) or activity-based video games with your kids. So-called "exergames" that are played standing up and moving around—simulating dancing, skateboarding, soccer, or tennis, for example—can burn at least as many calories as walking on a treadmill; some substantially more. Once you build up your confidence, try getting away from the TV screen and playing the real thing outside.
So, macam mana? What to do? What is the solutions? Here are some tips :
Throw away

the bathing suit you wore in high school… and the memory too. It's normal to have a mental image of yourself when you last exercised like a fiend. But if that image is from high school, you could be in big trouble. Even if it's from last year, forget it. Remember as little as possible of what you used to look like. Starting today, make new memories.

Prepare.

We already know you don't have the time, so write it down like an appointment every day. You wouldn't cancel an appointment, why would you cancel on yourself? Aren't you important too?

Start slowly.

Do much less than what you're capable of. Take a 20-minute walk if you're returning to exercise. You might feel like it's not enough, but it's a good start.

Get the family involved.

Run while your daughter rides her bike. Go to a local track and let the kids play their own games. Run with your spouse. Sign up for a local 10K. Walk with your son. Celebrate with a little something special after every activity.

Where are your friends?

Four words, four reasons – motivation, inspiration, determination, conversation. Surround yourself with friends who think positive and live large.

Put the pain in perspective. When the going gets tough, remember that you have survived 600 carpools, 540 loads of laundry (this month), 41 netball games, 230 dinners and one family vacation. What's the big deal?
What are you waiting for? Go and start your routine now! Harap-harap iolls pon dapat achieve my goals by end of this year :D
---
Like dan komen lah kalau suka :)
---